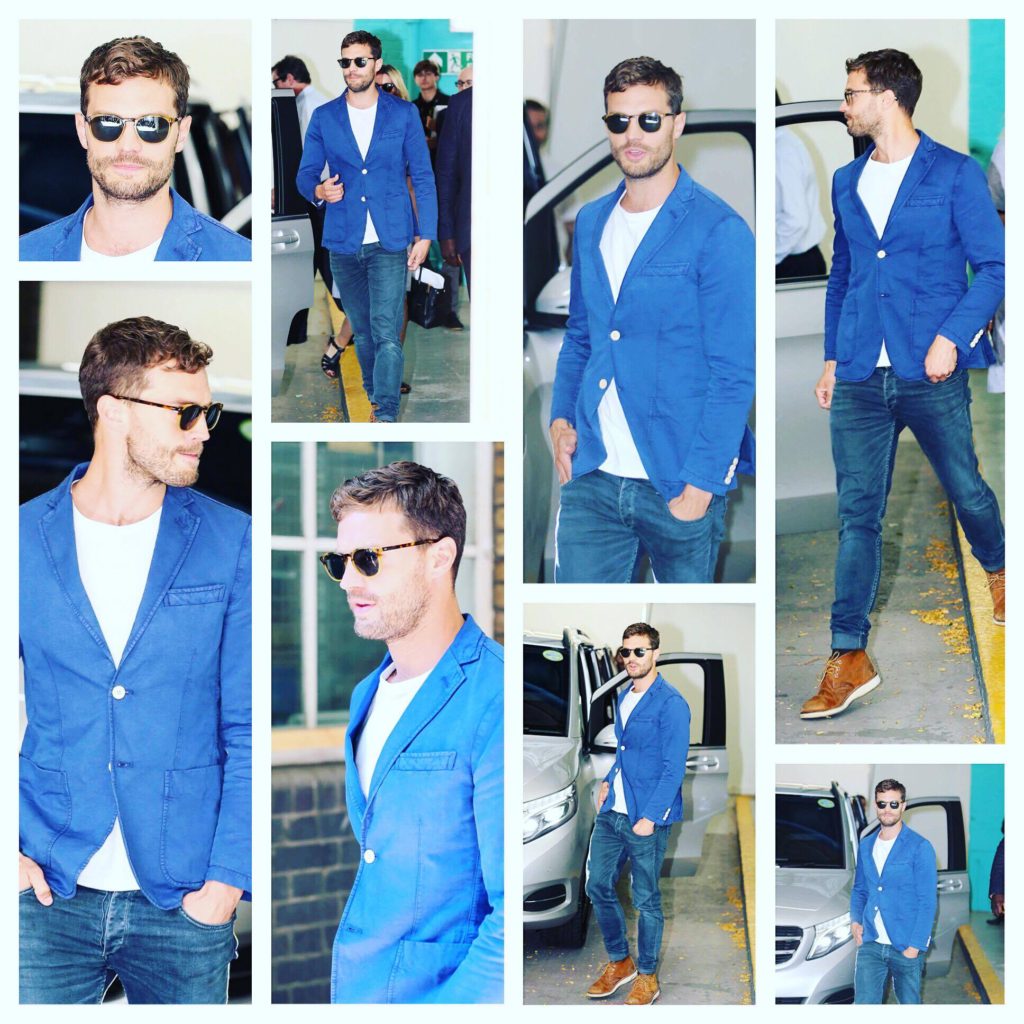 BLUE IS THE WARMEST COLOUR
As expected, our eyeballs were privy to brand-new Jamie today, snapped by paparazzi leaving the ITV Studios this morning. Donning a signature blue jacket by Sclapers, plain white tee, blue jeans that fit like a glove and his trademark specs, Dornan looks refreshed and ready for the busy week he has ahead of him. 
Dornan films The One Show on BBC today (as it airs at 7pm UK time) and is also attending the UK premier of Anthropoid alongside co-star Cillian Murphy. Tomorrow, Dornan attends the Audi Dublin International Film Festival for another Anthropoid screening. We couldn't be happier that his latest film is getting world wide attention as well as others which are soon to hit the big screen!
On Friday, Jamie's new film 'The 9th Life of Louis Drax' hits theaters, while Jadotville is set to premier in October. Jamie is also said to be starting a new project in October, but there's not much information regarding the undercover role, or if it's even an acting gig period.
You can find pictures of Jamie leaving the ITV Studios earlier this morning in our gallery.