---
THE BEARD IS BACK IN FULL BLOOM
The long awaited premier for The Siege of Jadotville took place in Dublin, Ireland tonight and not only was the evening a star studded event, it was also a touching tribute to the veterans who served as peace keepers during the battle.
Our favourite billionaire turned serial killer, turned doctor turned two time war hero took to the red carpet and Q&A (which happened afterwards) tonight at the Irish premier of Jadotville; a Netflix Original film set to debut on Netflix word wide October 7th, had it's official premier tonight with a plenitude of cast including Jamie Dornan himself (Quinlan) Sam Keeley (Bill), Jason O'Mara (Prendergast) and former The Fall cast mate Michael McElhatton (McEntee.) All wore their best to attend what was a uniquely special premier.
Based on a true story, Jadotville tells the story of how peace keepers, turned into soldiers in a valiant effort to fight off French and Belgian Mercenaries in the Congo during the early 1960's. Those who survived were invited to attend the premier this evening.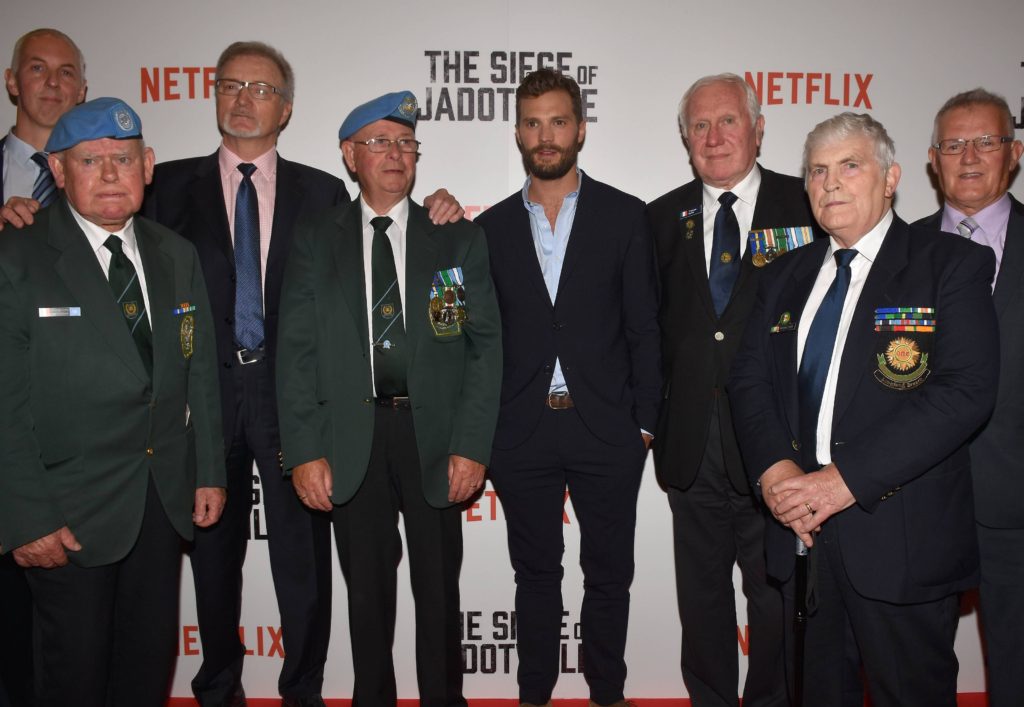 Donning their berets and their uniforms proudly, the veterans of the 35th Battalion were treated with class, dignity and given a front row seat to the premier. They stopped to pose with actors, walked the red carpet shook hands and enjoyed an evening of reminiscing with old friends. An overdue homage to a film that has brought a story that many were unaware of, to life. 
After a short red carpet and plentiful fan pictures, the event headed indoors to a closed movie premier in which Jamie, fellow cast and veterans all attended. The film was followed by a Q&A of which Jamie participated alongside others.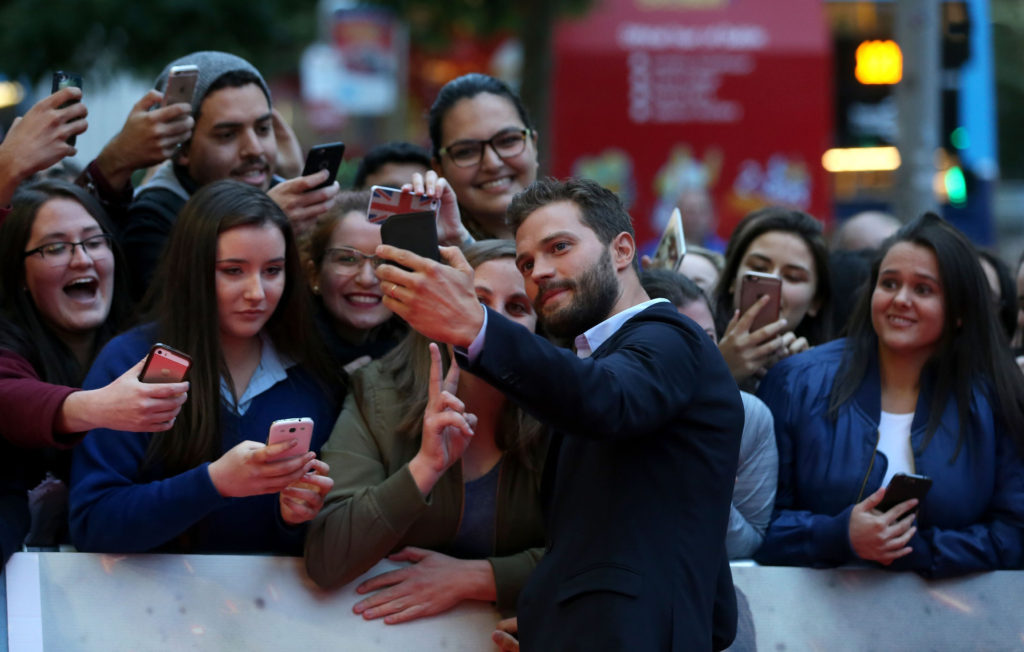 The event has since quieted down with little activity afterwards. We imagine everyone hugged and said a heartfelt goodbye after an already emotional day. We hope that as fans of Jamie, he and his cast mates, have done those who served in the 35th Battalion proud and that his (Jamie) work continues to take him to avenues he never dreamed of exploring; ones that hopefully touch your hearts as much as they touch ours.
The anticipation of more stunning photos is never out of the question. Be sure to visit the gallery for all of the additions so far, and more to come!